De

sign

agency located in benton, Arkansas!
Spears Computer World is a website design agency in Benton, Arkansas that specializes in WordPress and static web site design. Our experienced design team has expertise in creating modern and professional websites for businesses of all sizes. We strive to make the entire process fast, affordable, and stress-free. Contact us today for a free consultation and find out why we are the best web design agency in the area!
Web design
Get a custom-designed, responsive, and mobile-friendly WordPress or static website today! We also design using other platforms such as Squarespace, Wix, and more!
Custom Branding
Are you looking to create a logo that speaks to your brand's unique identity? Our Quality Logo Design Services can help you achieve that goal.
Spears Computer World utilizes Cloudways for our hosting services. This allows us to provide reliable services and uptimes to our customers!
Our mission is to provide our clients with customized and cost-effective website designs that meet their needs.
We strive to ensure that our clients have the best possible user experience with our websites.
Responsive design
Our customers expect a modern website that is easy to use from any device. We design your website to display accurately across multiple devices.
Search engine optimization
We help our clients to setup their websites to ensure that Google is able to crawl your website. Organic content will have your website ranking.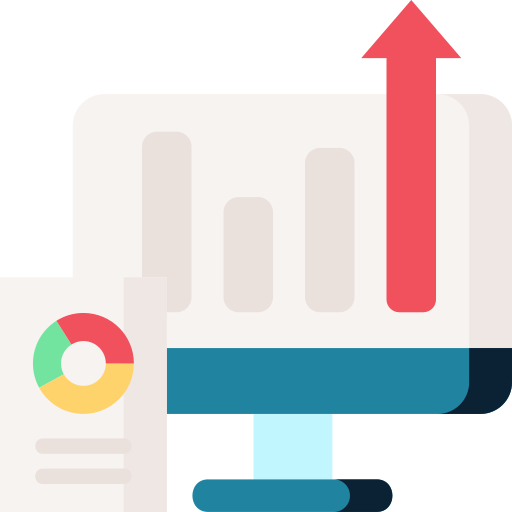 SETUP EMAIL SERVICES
Your brand needs a professional email to let your clients know that you are top-tier in the industry plus this bolsters assurance that you are a reliable, well-established business and fosters trust.
Tell us about your project!
Right now we are a one-man team, but rest assure that each project gets attention and
we pride ourselves on great customer service with our clients. In 2023, we intend to expand our team!
John Spears, JR.
CEO & Web DEVELOPER
Adrienne Spears
CFO & Marketing Director
Don't take our word for it! Read what some of our current and past clients have to
say about their experience with Spears Computer World!
John is excellent at what he does! I opened an online boutique last year and he created a user friendly website for both me as the business owner and consumers. We met virtually to discuss my vision and he exceeded that. He keeps communication open and really knows his craft. Even one year later he still answers any questions and assists with website glitches as quickly as possible. He made me instructional videos to upload product to the website so I can learn how to manage inventory on my own. John is truly awesome! I'll definitely be referring people to him!
We selected Spears Computer World to redesign our site. John was extremely professional. His work was efficient and the new site came out awesome. He is always available to provide additional support when we need it.I highly recommend that you choose Spears Computer World
We think it, design it and build it.
Get in touch with your favorite website design agency today to find out how
we can make a difference to your business.
We would love to make you our next client! We will take good care of your website design and service needs!
Read about the latest trends in the industry. We also like to write helpful articles that help you grow your business!
From time to time we love to review and give our honest review on the latest software and hardware products!
The importance of sitemaps for SEO (search engine optimization) cannot be overstated. As a website…
Most frequent questions and answers
The techniques that were used to optimize this content include keyword targeting, keyword placement, and word count.
Google Analytics provides extensive insight into how your website is performing, including information about the demographics of your visitors, how visitors interact with your website, and which pages are the most popular.
Search engine optimization takes time. It takes time to see results and take action based on those results. Some websites may see results right away, but it takes as long as 6 months to see consistent results.
Yes, we have you covered! Whether you want to purchase a domain from GoDaddy or one of our partners, Shock Hosting, we will guide you through the process!
We can host your website for you! That takes the pressure off of you to update databases, security, and maintenance. We will bill you monthly or annually to do so! If you or your company want to handle the hosting and billing, we will just need access to your host to upload your website! If you need a recommended host, we recommend
Cloudways
!
Great question! Since each project need is different, we like to give our potential clients a quote of our service. This mainly depends on the size of your project. In the future, we may list basic packages that may cover your needs!